What is REJURAN?
The Rejuran DNA PN Healer Program is a Skin rejuvenation booster whose main component is Polyneucleotide (PN), from the fragment of salmon DNA that has the most structure alongside human DNA at the moment.
Research has shown that PN is an important element in solving aging skin problems, restoring wound healing by rejuvenation and repairing from the inside out by stimulating fibroblast proliferation, which stimulates collagen regeneration in place of degraded cells. It also stimulates skin cells to produce Hyarulonic acid and Collagen, thereby helping to make the skin more hydrated and also helping to make the skin more elastic.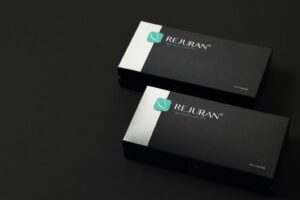 It also has the effect of helping to reduce wrinkles. It fills the trenches and makes the skin barrier stronger, thicker, while increasing the volume. Tightens pores. It restores acne pits and reduces wrinkles, helps to brighten the skin naturally, as well as helps to reduce inflammation of skin cells.
---
How good is REJURAN?
The doctor will inject the REJURAN Healer Syringe (2 ml) using a nano-needle into the face where the shallow skin (Intradermal) stimulates new skin cells by sending PN (Polynucleotide) inside the damaged skin. Connect small blood vessels in cells, stimulate growth factors, and stem cells repair tissues that have deteriorated or been damaged by pollution, sunlight, heat, age-related deterioration. Others improve collagen production, improve skin condition, restore water balance in the skin.  It leads to skin prolapse, making the skin more youthful (Self-Regeneration)
---
Who is it Best For?
Helps treat acne holes, acne inflammation Treatment of scars, pits, acne
Helps tighten pores Solves the problem of large pores, large pores, uneven skin.
Reduce wrinkles, small streaks on the face, premature wrinkles.
Treatment of dry skin Dehydrated skin It does not moisturize, making the skin bouncy, juicy, shiny. Korean Girl Model
Blemishes, freckles, dark spots. Around the scar, it looks lighter.
Helps to strengthen the skin, solves the problem of redness of the skin from the sun.
---
Frequency of treatment
Recommended injection of 1 Syringe (2 ml) ID on the face 2 – 4 weeks apart.  Continue until 4 times.
For better and longer-lasting performance
---
REJURAN DNA PN Healer Program : 3 Steps
1.Analgesic Cream 40 – 60 minutes
Apply a gentle anesthetic on the face before the injection.
2.REJURAN DNA PN Healer injection
The doctor injects REJURAN 2 ml / Syringe into the superficial skin ( ID – Intradermal ).
3.Intensive Aftercare :   Hydrating Gel Mask Skin 24hr O' Clock  :  1,500.-
The devil's face was clear. 24 hr skin moisturizer, innovative from Korea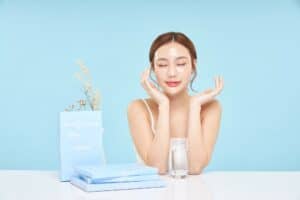 ---
Contact Siam Clinic Phuket