Breast augmentation is Nowadays, breast augmentation surgery or breast augmentation has gained a lot of popularity from the past. due to the technology of making milk Breast augmentation has developed and progressed. Techniques and methods of surgery by doctors have evolved accordingly. breast augmentation Dairy has many options. But if it's to be safe, you should choose surgery with a specialized surgeon who has expertise only. Breast augmentation surgery with breast implants or silicone bags is the most popular. because it is a material that has a beautiful shape and strength If there are no complications, it can stay in the body forever. Therefore, it is considered the most reasonable price and quality breast augmentation.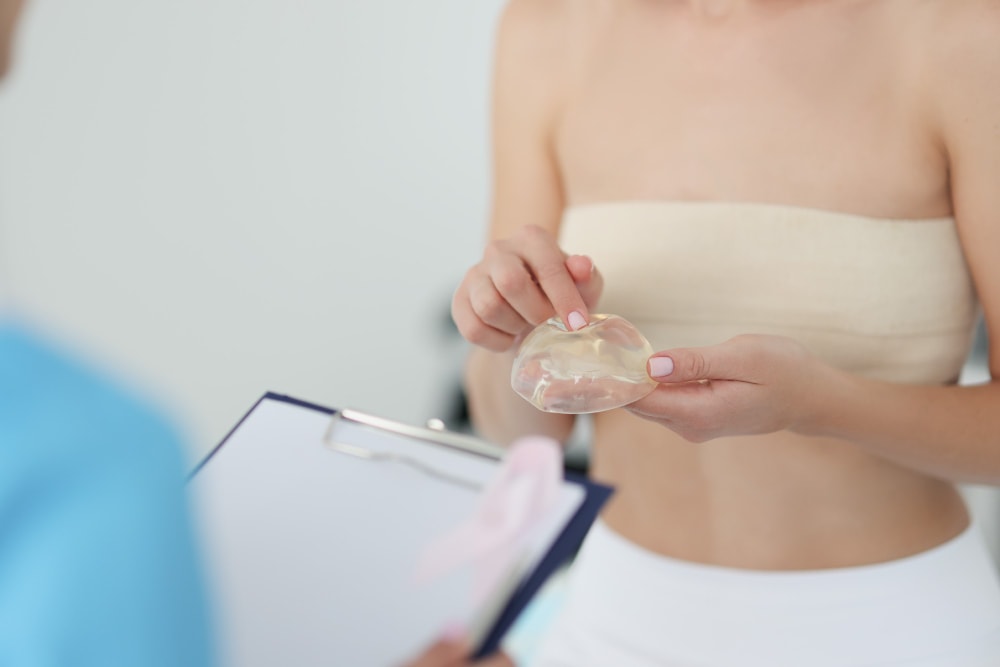 Breast Augmentation
Currently breast augmentation surgery, breast augmentation, is divided into 2 types, which can be performed either or both at the same time, consisting of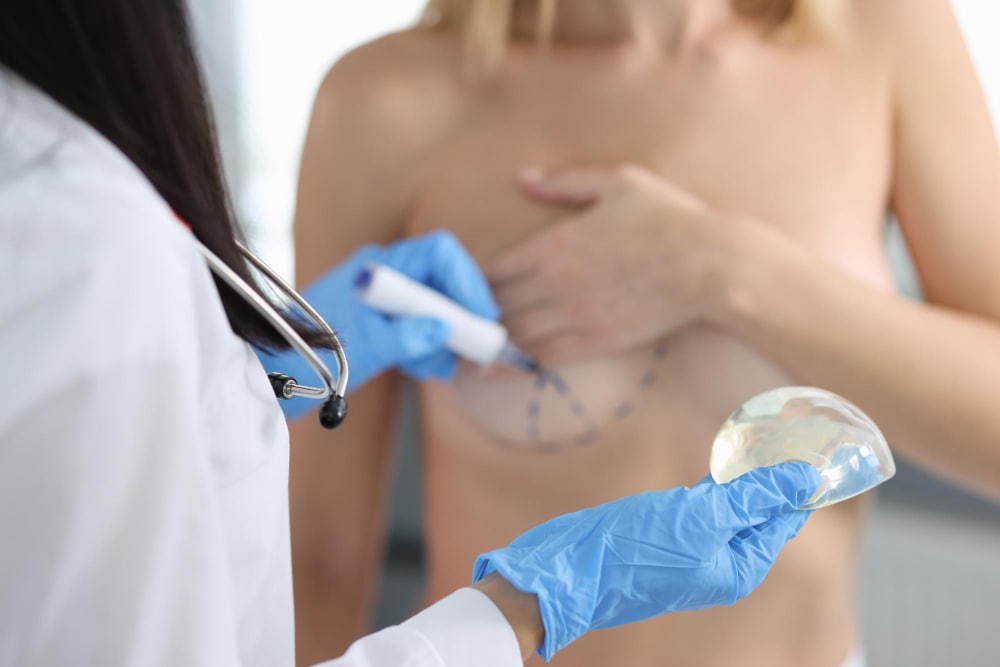 Breast Augmentation silicone
At present, almost all silicones used for breast augmentation and breastfeeding use silicone gel, which has a silicone bag on the outside and a gel on the inside.
There are 2 types of silicone outer surfaces:
There are also many shapes to choose from, such as round, teardrop, as well as different sizes and convexities. At present, silicone breast prostheses are of relatively good quality and durability. It does not need to be replaced after 5 years or 10 years. In the case of artificial breasts, the skin is rough or sandy (Textured Implant) which is quite popular in Thailand. It has been shown that it can reduce the formation of capsular contractions and has a good adhesion surface. Therefore, it is suitable for some types of breast silicone, such as teardrop-shaped. The rough skin silicone should be selected appropriately under the surgeon's advice and with regular surveillance and breast check-ups. for safety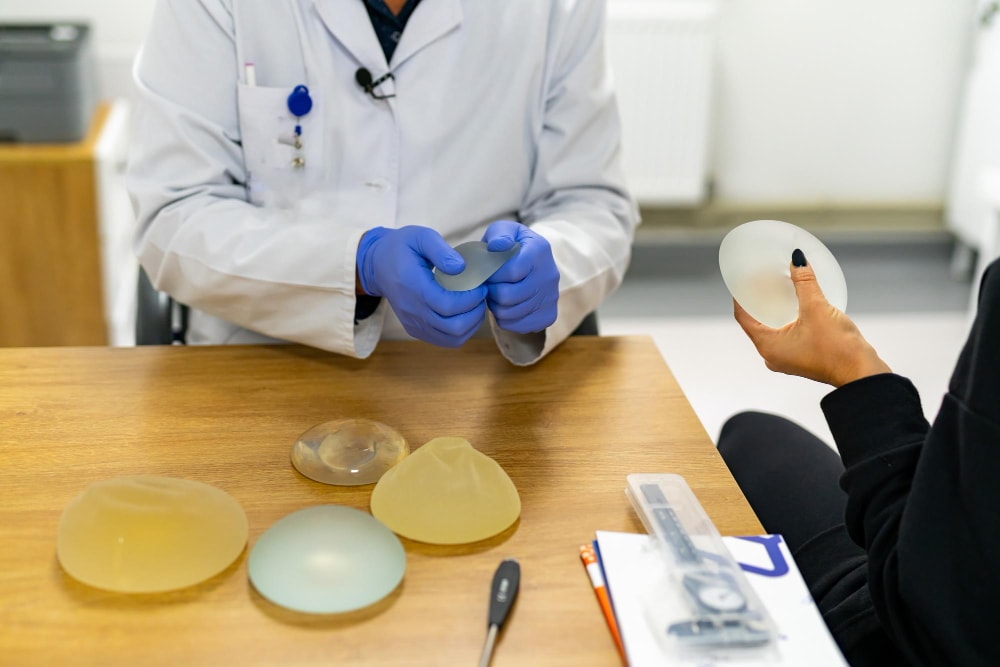 Who is it suitable for wearing silicone breast augmentation technique?
Above the muscles
For girls with meat and fat in the breast area suitable for using this technique The breast augmentation silicone will be on all our muscle pads. It is suitable for people who have enough breast meat. to adhere to silicone and prevent the artificial breast bag from colliding with the breast skin
Under the muscle
Suitable for women with sagging breasts. Because under-muscle augmentation is better than over-muscle augmentation. Therefore, it will help shape the breasts more and make the breasts firm and look natural. Causing the chance of fascia to be greatly reduced But putting it under the muscles at first, there will be a problem with the silicone breasts floating up high. and can move back and forth when we contract the chest muscles The advantage of augmentation under the muscles is that when moving the arms, it helps the muscles in the chest to help massage the silicone in another way as well.
Semi submuscular
Also known as the Dual Plane technique, the doctor will add it by adjusting it down so that the upper half is under the lower half of the muscle making it as if it were with the breast meat. without covering muscles Some of the implants are located above the muscles. And some will be under the muscles, bringing the advantages of each breast augmentation technique together in one way. Therefore resulting in the results that, even the upper part of the body will look natural, not too round, so the shape of the chest is more natural than the original and helps to reduce the occurrence of fascia as well.
Choose a good silicone breast augmentation shape
Breast augmentation and milk production also have a variety of methods to choose from according to each person's body. Let's get to know silicone. Nowadays, there is also a special type of silicone that is nano or velvet skin silicone.
which can be said that this style It brings the advantages of the original two types together. Make breast augmentation safe and natural. therefore obtaining more satisfactory results. The highlight of the semi-water drop silicone is a new special gel texture, the gel texture is 100% resilient gel, and this silicone gel texture can last more than 10 years or last a lifetime. at all
I can tell that this style will look natural. And flexible because the Cohesive Gel inside is more liquid than the teardrop shape. Suitable for patients who want to have a round breast shape. and fills the upper part of the breast
This silicone is designed to maintain its shape in the form of water droplets which the lower part is bloated and the upper part is flat in order to imitate Natural breast appearance in sitting and standing positions The silicone gel inside is quite hard and holds its shape. look natural
Breast Augmentation Surgery
Breast augmentation surgery, breast augmentation, can choose the area of the surgical wound that will be used to put the silicone. There are mainly 2 positions as follows: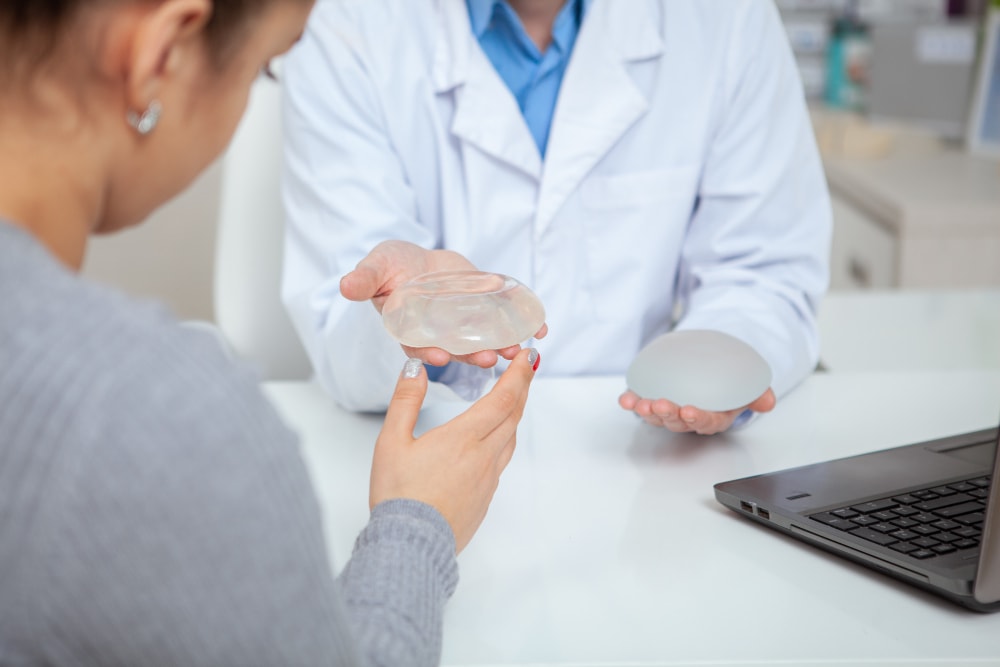 Placement of silicone
In general, the placement of implants is placed under the muscles or under the breasts. The surgeon will recommend the position that is suitable for each person. It depends on many factors including:
Prepare before breastfeeding
Preparation before breast augmentation surgery
Physical examination
Blood test
Lung x-ray
Check ECG according to criteria
Stop taking certain medications before surgery, such as anticoagulants such as aspirin, vitamins or herbs.
Abstain from food and water at least 6 hours before surgery
Stop smoking and stop drinking alcohol 4 weeks before surgery.
Breast augmentation surgery procedure
The process of fortifying Breast augmentation surgery and Breast augmentation surgery will be done in steps, including
Complications after breast augmentation
Complications or side effects that may occur after breastfeeding include: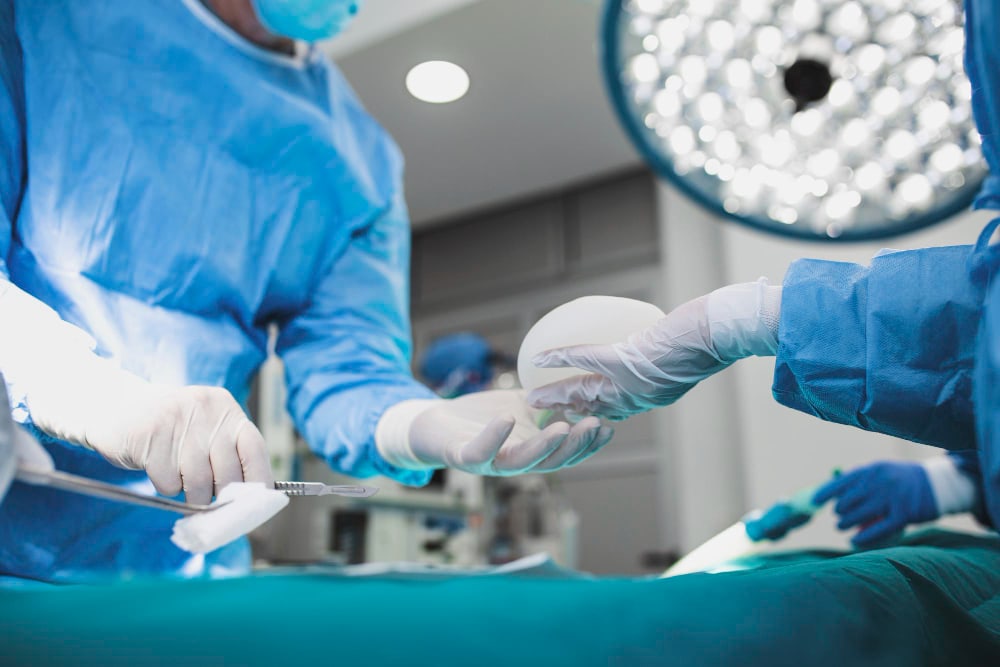 Breast revision surgery
Breast augmentation patients may have a chance of undergoing both short-term and long-term revision surgery. from various reasons such as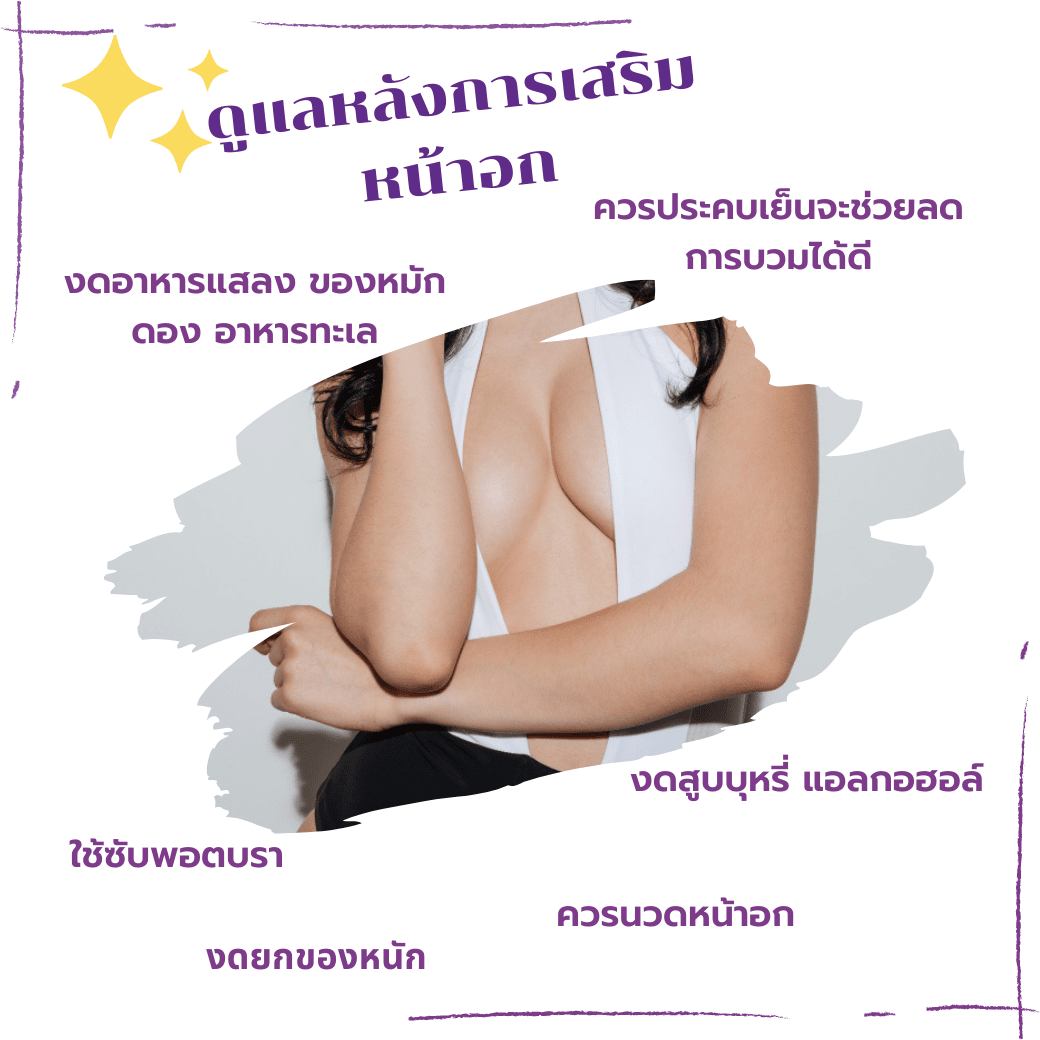 Care after breast augmentation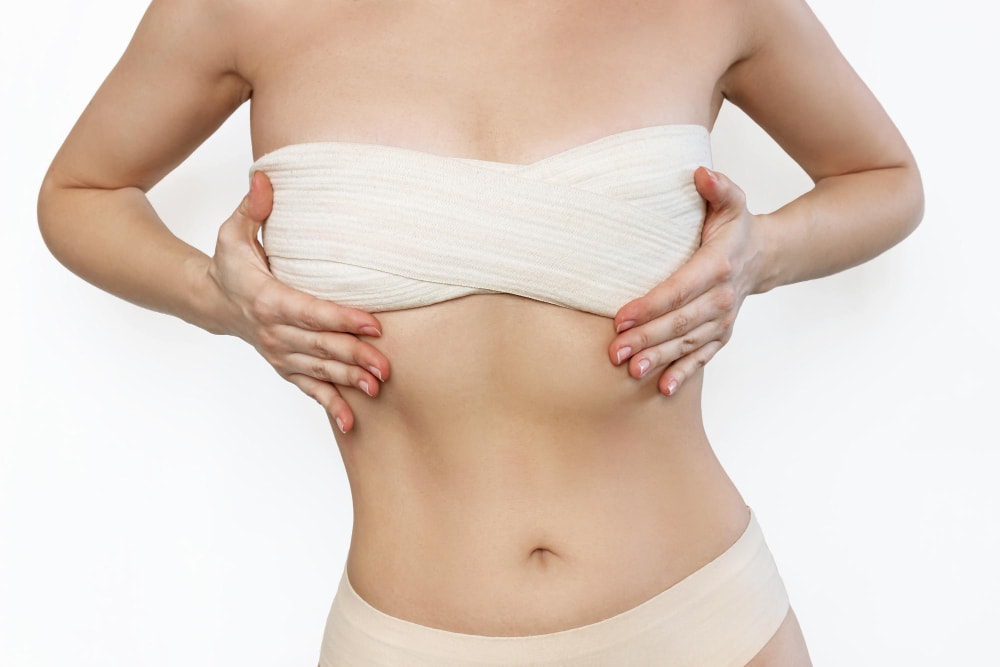 Age enhancement and breast augmentation
The appearance of the breasts varies depending on the age range. Getting breast augmentation at a young age and before childbirth will help speed recovery. The chest is quite firm. slow sagging but with high tension And it may take some time before the shape takes place. As for breast augmentation during the older age especially after having children The chest will expand to some extent. and flexible make the shape fit quickly But it may cause sagging more quickly. Especially some cases whose original breasts are very sagging may need to be lifted as well.