Triple Diode – Yag Laser 3 Energy Hair Removal Laser Machine.
What is Triple Diode Yag Laser?
3 energy laser hair removal machine, new technology, the latest laser hair removal from Siam Clinic that combines all 3 types of lasers, 3 wavelengths of light into one. to create a more efficient hair laser technology Less time to do But it can remove hair at all skin levels.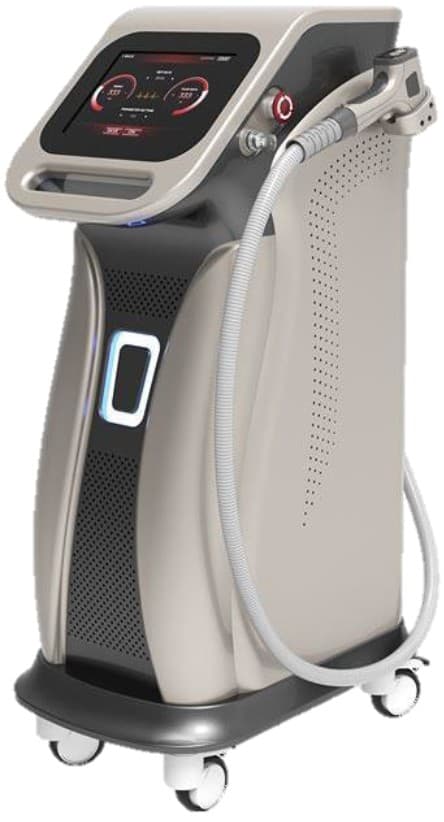 Alexandrite laser It is a laser energy wave with a wavelength range of 755 nm and can go deeper. And can capture pigments better than laser energy that uses ruby crystals as a medium. or light energy waves like IPL
Diode Laser is a laser energy wave with a wide range of wavelengths. The diode laser power wavelength with a wavelength of 808 nm has the advantage that it can absorb quite a lot of pigment. and can go deep into the deep layers of the skin Therefore, it has a high ability to remove hair compared to other types of lasers.
YAG Laser It is a laser wavelength with a wavelength of 1064 nm. It is the most popular laser wave energy today. Because it is a laser energy wave that is most suitable for Asian people. It can also go deep into the skin up to 7 millimeters deep and can capture the pigment of the hair very well. Thus, it can remove hair completely. And it's the most secure as well.
Whether the hair is thick Or any type of hair color, in any phase, can be removed. In addition to higher efficiency from the laser bar, it is also imported from USA with stable performance. Delivers up to 1200 watts of laser power. Triple Diode – Yag Laser certified by FDA. Thailand and the US USFDA also have a higher level of security. thereby reducing the risk of side effects caused by laser treatment With touch cooling technology that is Real time, the skin will cool down during hair removal. It helps to reduce inflammation, swelling and burns. with maximum cooling energy up to -16 degrees
working principle
Melanin in the hair follicle area Will be a light absorber (Chromosphore) normally can be absorbed in the wavelength range 600 – 1100 nm ) The Tripple Diode Yag Laser emits 3 wavelengths of energy, both 755 + 805 nm + 1064 nm, so melanin can be absorbed at all depths. when melanin absorbs light The heat will spread throughout the hair roots. Hair follicle destruction occurs (Selective Photothermolysis).
Who is it suitable for?
Removes all types of hair, hard hair, soft hair, black except white, including mustache, beard, bikini, armpit hair, body hair, hair removal. Ready to help brighten the skin and reduce ingrown hairs.
Caution!
Efficacy depends on the amount of melanin in the hair follicles. The more, the better the response.
Cannot be done in the tattoo area as it may cause the color to fade.
Can't maintain white or blonde hair
Before treating the patient should avoid plucking Using a hair removal device that pulls hair to the root at least 4 weeks before hair removal.
Before the hair removal, use only a razor, clippers to prevent the hair follicle from coming out. To reduce the smoke caused by the burning of hairs exposed to laser light.
After hair removal Patients should avoid sunlight. Use sunscreen for at least 14-30 days.
Review Triple Diode Yag Laser
Siam Clinic Phuket has collected the results of real patients who come to receive services at the clinic to serve as an example for those interested in receiving services to make decisions more easily. Because we believe that after the procedure, there must be a clear result. You can scroll down to see photos of facial treatment case reviews below.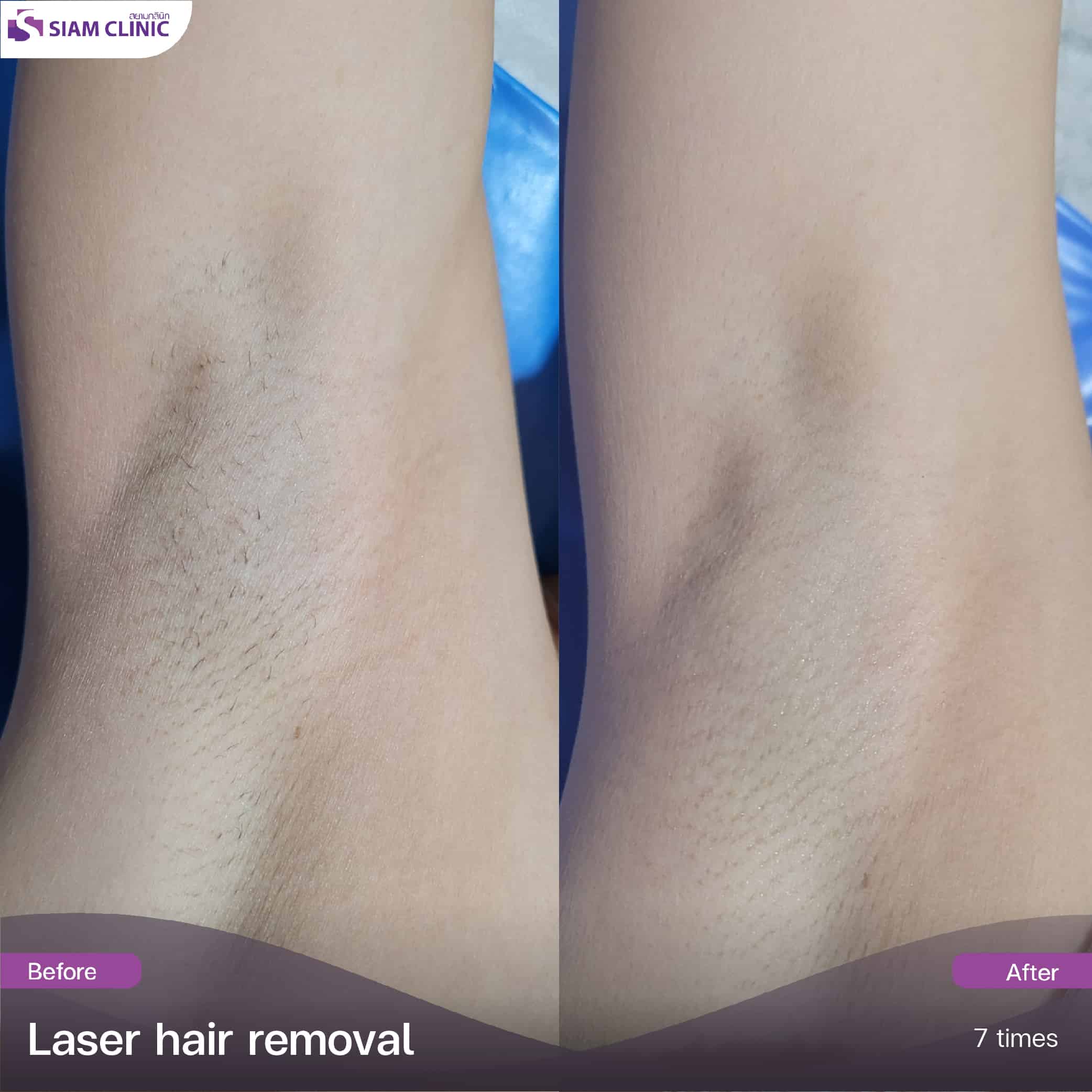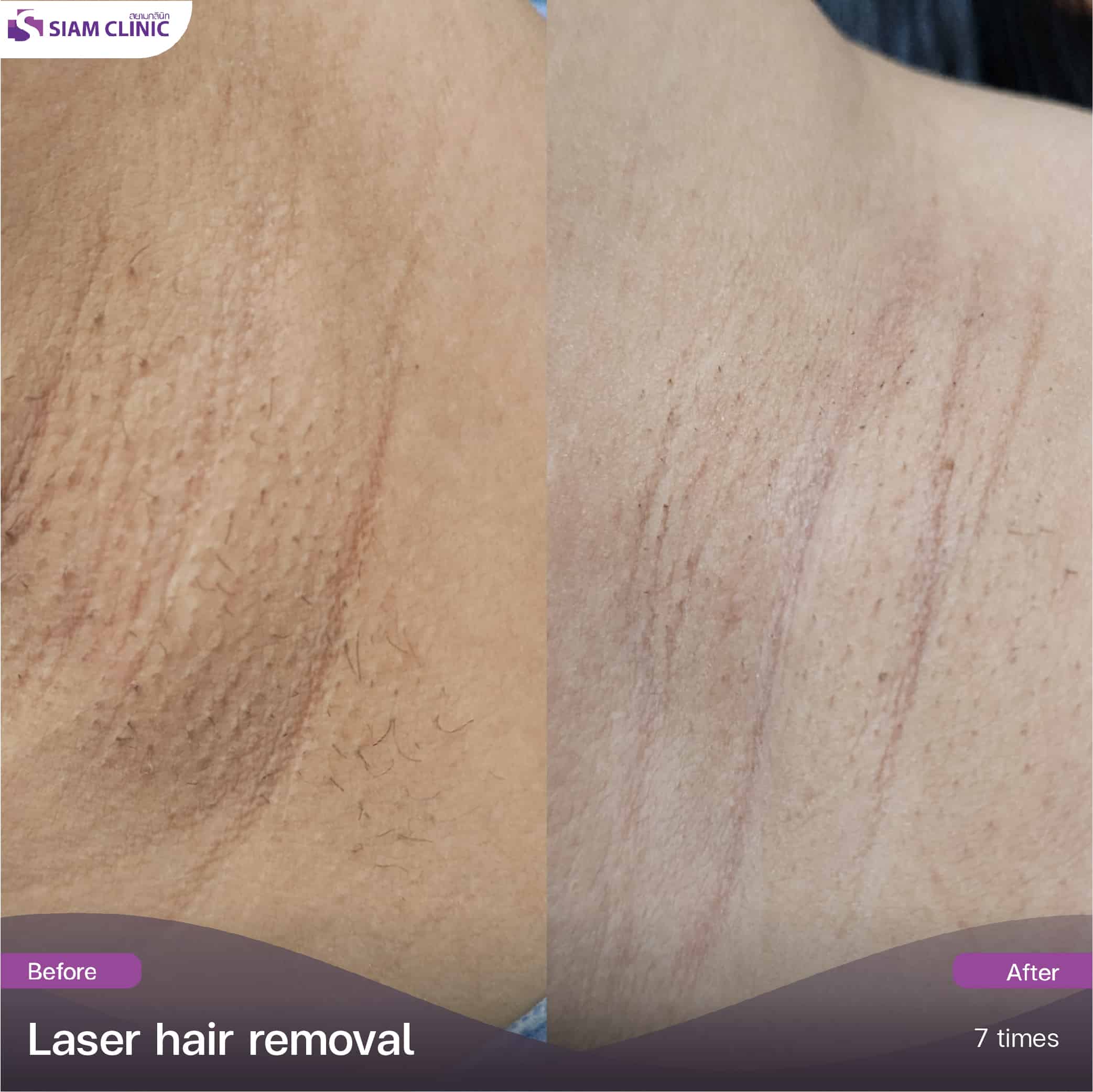 Interested in our service, contact us