For more than 10 years, Siam Clinic was established with the aim of creating skin and beauty services for people in Phuket and nearby areas. The quality of service has been evident for a long time. with countless awards from various institutions It is a guarantee of the quality of Siam Clinic. We have a strong intention to improve our service.
Dr.Aim
Dr. Phimphakarn Tantithummawong
Dr.Phimphakarn has an undeniable passion for medical aesthetics, but is also an artist by nature and has a great interest in the arts. She qualified as a doctor in 2012 and worked in general medicine, dermatology, and many more medical fields before finding her passion and love for aesthetic medicine.

Certification

• Doctor of Medicine, Prince of Songkla University, 2012
• The America Board Laser Surgery (ABLS) 2017-2018
• Certificate of Practical Chelation Therapy 2016 by CMAT
• Certificate of Attendance participated in "Detoxification and Chelation Workshop" 2018
• Certificate of Practical Cell Therapy 2018 by ACT (Association of Cell Therapy, Thailand)
• Certificate of participated course "PRFM & PDRN Novel Growth Factors in Dermatology" 2017
• Certificate of Fat Stem Cell Transfer to Face Rejuvenation By Renovia-ABLS training 2017
• Certificate of Microcanula Liposculpt of the Abdomen By Renovia-ABLS training 2017
• Certificate of Hands-on in Suture Suspension Thread Lift with SSC Cannula By Renovia ABLS
• Certificate of Attendance on Thread Rejuvenation Training By KLOTHREAD (Medical academy in Korea) Nov 2017
• Certificate of Participation for completion of Upscale Technique of Facial Lifting by Tesslift Soft 2017
• Post Congress Cadaver Course for facial aesthetic"Hand-On Cadaveric dissection workshop TOXIN, Filler injections and Thread lift&Live injections in Conjunction with cadaver dissection" By THAICOSDERM (Thai Society Of Cosmetic Dermatology and Surgery)
• Aesthetic medicine session "Live demonstration Practical points in Botulinum toxin, Filler& Anatomy" TAARM (Thai association of Anti-aging and Regenerative Medicine) annual meeting
• Certificate of Attendance "Management of Aesthetic Complications"
Meet with the Siam Clinic team
We are passionate about the science of beauty and anti-aging. Today's medical technology has made great advancements to help make your age just a number. While his appearance and appearance are still not different from when he was young. Every team has the intention and desire to make your intentions come true.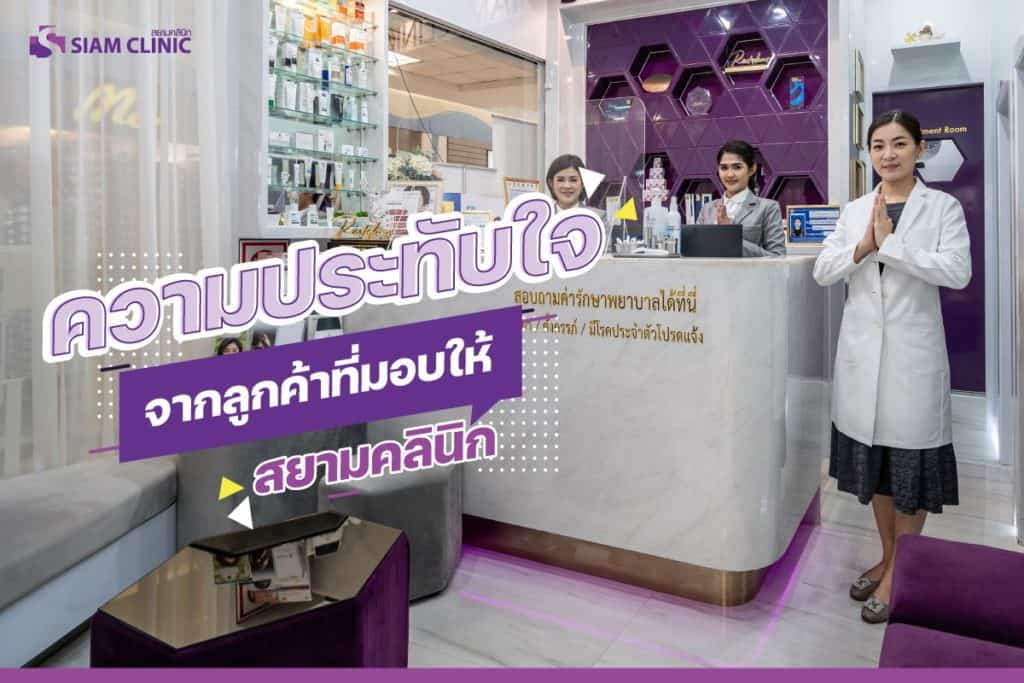 Siam Clinic uses only medicines and tools that are world-class accepted.